ZEN IRODALOM ZEN LITERATURE
« Zen főoldal
« vissza a Terebess Online nyitólapjára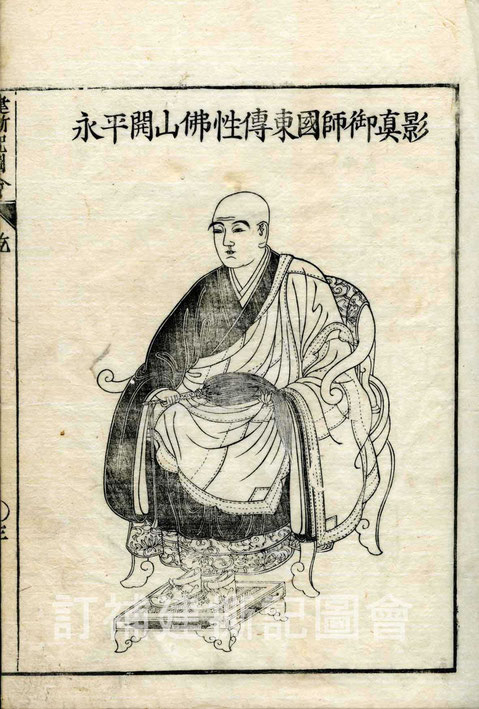 [永平] 道元希玄 [Eihei] Dōgen Kigen (1200–1253)


宝慶記 Hōkyō-ki
Memoirs of the Hōkyō Period
PDF: Dōgen's Hōkyō-ki: Complete Chinese Text, digitization by Hyatt Carter
The Hokyoki is Dogen's record, or the personal journal he kept, of his time as a young monk when he studied in China under the great Zen master, Ju-ching. It was during his stay at Ju-ching's temple that he experienced the "casting off of body and mind" (shinjin datsuraku) that was the occasion of his enlightenment, and became one of the key features of his teaching. With James Joyce's "Portrait" of his early years in mind, I like to think of Dogen's book as A Portrait of the Zen Master as a Young Monk. The Hokyoki is divided into 50 sections. In the presentation of Dogen's work, I begin with the Chinese text of Section One, its English translation, and then an explanation of how the Chinese text is formatted. Sections 02-50, in the original Chinese, then follow.
PDF: Enlightened Authorship: The Case of Dōgen Kigen
by Raji C. Steineck
In: That wonderful composite called author: Authorship in East Asian literatures from the beginnings to the seventeenth century.
Edited by: Schwermann, Christian; Steineck, Raji C. Leiden, Boston: Brill. 2014, pp. 217-239.
Takashi James Kodera: Dogen's Formative Years in China. An Historical Study and Annotated Translation of the Hōkyō-ki. Routledge & Kegan Paul, London 1980.
https://www.taylorfrancis.com/books/9781134543151
Dōgen's Hōkyō-ki by Norman Waddell, The Eastern Buddhist (N.S.), 1977, 10/2: pp. 102-139; 1978, 11/1: pp. 66-84.