興聖寺 Kōshō-ji Temple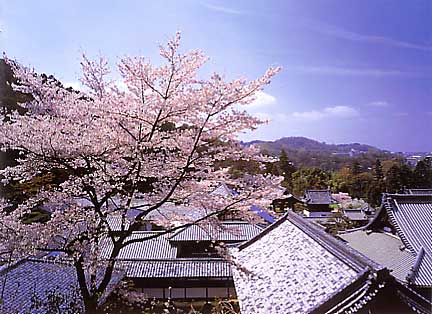 Magnificent cherry trees in full bloom at the Kosho-ji
In 1233, after his return from his study mission to China, Dogen Zenji founded the Kosho-ji, the first Soto temple in Fukakusa, just south of the ancient capital Kyoto. During medieval warring, fire destroyed the compound and many priceless scriptures. In 1648, the local ruler Nagai Naomasa rebuilt it at Uji, its present location.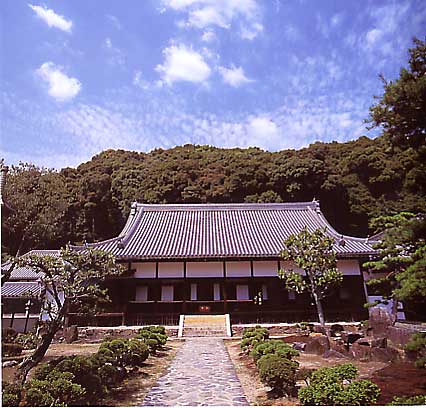 A bright blue sky over the Main Hall and its beautiful green setting
After Dogen Zenji's death, the Kosho-ji ceased to exist. But the abbot Banan Eishu revived it to serve as a center for the severe and simple style of Zen inherited from Dogen Zenji. During the Edo period (1603 - 1867), novices from all over Japan came to train at the Kosho-ji, which, together with the Eihei-ji and the Soji-ji, cultivated many outstanding monks.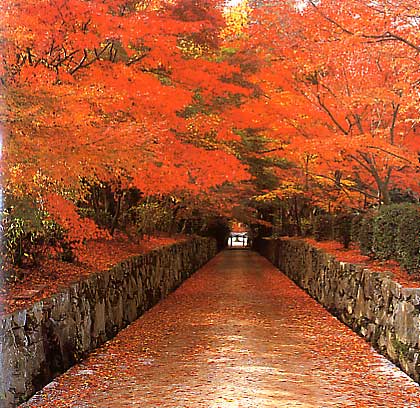 Maples along Kotozaka slope
As well as a place of great scenic beauty, Uji, where the Kosho-ji is located, is famous for its green tea. Immediately inside the temple gate, a slope -- called Kotozaka because of its resemblance to the Japanese koto harp -- leads gently upward through murmuring streams. Rich stands of favorite Japanese trees -- pine, peach, plum, willow, cherry, and maple -- enhance the loveliness of the grounds.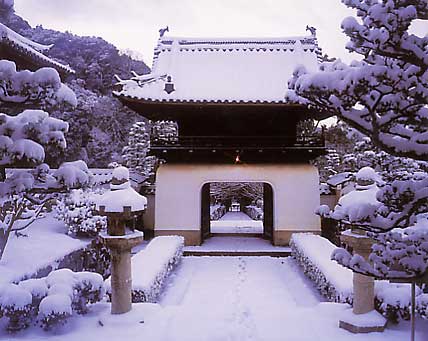 Silvery snow-covered Kotozaka slope inside the temple gate, in the so-called Chinese Sung style
(Photos by Hiroshi Mizobuchi)
Location
10 kilometers south of the center of Kyoto. 10 minutes' walk from Uji Station on the Uji Line of the Keihan Electric Railway. 15 minutes' walk from the Uji Station of the JR Nara Line.
Address: 27-1, Uji Yamada, Uji, Kyoto Prefecture 611-0021, Japan
Phone: +81-774-21-2040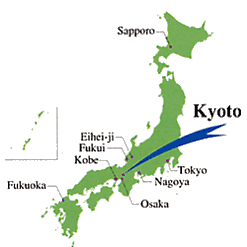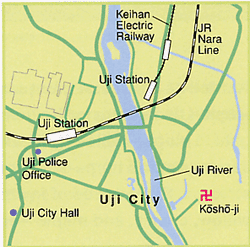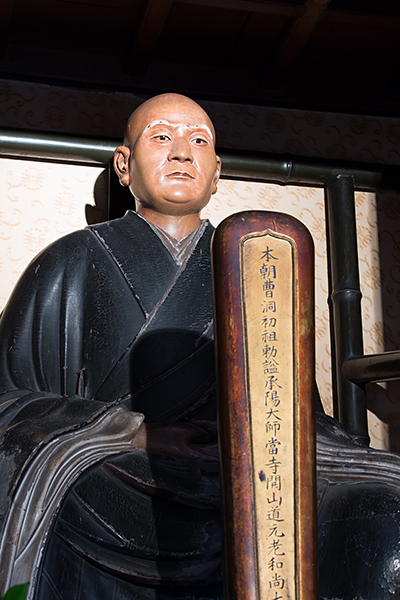 [永平] 道元希玄 [Eihei] Dōgen Kigen (1200–1253)