ZEN MESTEREK ZEN MASTERS
« Zen főoldal
« vissza a Terebess Online nyitólapjára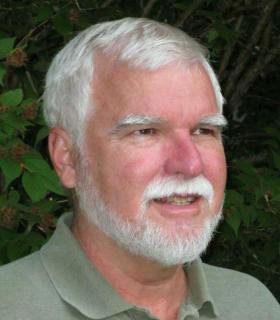 J. C. Cleary
Jonathan Christopher Cleary
J. C. Cleary holds a PhD in East Asian Languages and Civilizations from Harvard University. He is the translator or co-translator of numerous works from Zen's Chinese history, including The Blue Cliff Record . He lives outside Boston.
Zen dawn : early Zen texts from Tun Huang
translated by J.C. Cleary
Boston : Shambhala ; [New York, N.Y.] : Distributed in the U.S. by Random House, 1986.
Introduction --
Records of the teachers and students of the Lanka --
Bodhidharma's treatise on contemplating mind --
Treatise on the true sudden enlightenment school of the great vehicle, which opens up mind and reveals reality-nature.

Cleary, J.C., Tr., Zen Dawn: Early Zen Texts from Tun Huang (Boston, MA: Shambhala, 1986/2001). These three texts selected by Cleary—discovered among the treasures in the Dunhuang manuscript library in northwestern China—are, along with works translated by Broughton (1999) and McRae (1986), among some of the earliest known writings on Chán, shedding light on the dynamics of Chán at that early stage of development. The three texts, including a probable very early treasure unrecognized by Cleary, include, in order of importance:
1) the surely misattributed B odhidharma's Treatise on Contemplating Mind (Guanxin lun). This text in question-answer format, the second text translated in Cleary's book (pp. 81-102), is not actually the teachings of Bodhidharma to his disciple Huike, as it appears and as Cleary presumes with his title for this section, but rather is a fictional dialogue "unquestionably" written, say John McRae and Bernard Fauré, by none other than Shenxiu (606-706, "the real 6 th Patriarch"), and datable to the last quarter of the 7th century from Shenxiu's Yuquan temple period. If Shenxiu in fact wrote or dictated this, the Guanxin lun is the first text known to us to have actually been written by a Chán master, not by a disciple of a master.
2) Records of the Teachers & Students of the Lanka (Lengqie Shizi ji), by Jingjue, a disciple of Shenxiu and of Xuanze, another successor (after Shenxiu) of "5 th Patriarch" Hongren. Placed as the first text Cleary translates, this interesting work is pegged by John McRae to between 713-16, and dated to 713-720 by Yanagida Seizan; 62 pages in Cleary's English translation, it features various accounts of the Chán patriarchs of the so-called "Northern School" and their teachings, including further teachings from Shenxiu as well as the Rudao anxin yao fangbian famen of Daoxin, though Alan Cole (2009) has seriously questioned whether the teachings in this work are actually by the masters profiled or by the compiler Jingjue, a monk of the Northern School .
3) Treatise on Sudden Enlightenment, another work of the Northern School, this features questions and answers illuminating the true nature of "sudden enlightenment" as pure, undifferentiated awareness, and was composed in the mid-700s by Huiguang (a disciple of Lao-an and of Shenhui—the same Shenhui who later turned against what he denigrated as the "Northern School" with his own agenda) . Cleary's Introduction omits the scholarly background material one would like to have for these texts (one must find it scattered, passim , in McRae, 1986, and elsewhere), but the Introduction is well worth reading for its cogency on larger issues such as the fluid nature of enlightened teaching and the dangers of fixed dogmas and parochial positions.
Pure Land, pure mind : the Buddhism of masters Chu-hung and Tsung-pen
Translated by J. C. Cleary
New York : Sutra Translation Committee of the United States and Canada, 1994.
https://archive.org/stream/PureLandPureMind/PureLandPureMind_djvu.txt
This volume consists of excerpts from two Chinese Buddhist commentaries: The Collected Works of Master Yun-ch 'i Chu-hung (Jpn. Unsei Shuko) and Direct Pointing Back to the Source by Master I-yuan Tsung-pen. These texts, well-known in East Asia, appear here in English translation for the first time.

Master Chu-hung (1535-1615), also known as Yun-ch'i or Lien-ch'ih, was (along with Han-shan Te-ch'ing and Tzu-po Chen-k'o) one of the three "dragon-elephants" or most illustrious monks of the Ming period. Together, they were responsible for the revival of Buddhism in sixteenth century China, a revival which still influences Buddhism today. Trained as a monk in both the Zen and Pure Land traditions, Master Chu-hung emphasized strict observance of monastic discipline, active participation of laymen in Buddhist life and the dual practice of Zen and Pure Land.

Master Tsung-pen, also known as I-yuan, was a sixteenth century Chinese Zen Master who lectured widely on the Buddhist Canon. Recognition was, in time, granted by the Emperor, who conferred upon him the title Master of Merit and Virtue. Elder Master Tsung-pen wrote the commentary excerpted in this volume while serving as abbot of the temple appropriately known as Pure-Land Zen Monastery.
PDF: Three Chan classics : The recorded sayings of Linji. Wumen's gate. The faith-mind maxim.
Translated by J. C. Cleary
Berkeley, Calif.: Numata Center for Buddhist Translation and Research, 1999. xi, 136 p. BDK English Tripiṭaka
Taishō 1985, Volume 47, Zhenzhou Linji Huizhao chanshi wulu (鎭州臨濟慧照禪師語録), compiled by Hui-ran. 1 fascicle.
The Recorded Sayings of Linji

This work, generally known as The Record of Linji or The Recorded Sayings of Linji, is a record of the teachings of Linji Yixuan, the founder of the Linji branch of the Chan (Rinzai branch of Zen) School, and was compiled by one of his disciples, Hui-ran. In the Linji (Rinzai) School it is regarded as the most important collection of the recorded sayings of a Chan Master.

Taishō 2005, Volume 48, Wumen guan (無門關), selected by Wumen Huikai and compiled by Zongshao. 1 fascicle.
Wumen's Gate

Wumen's Gate, also known as The Gateless Barrier, or The Gateless Gate, consists of 48 gongan (Jpn. kōan) as selected by Wumen Huikai, a Chan monk of the Song Dynasty. Each gongan is followed by a verse and comment. The text has traditionally been the most highly prized work in the Chan School. When compared with other collections of gongan, the gongan or koans contained in this work are relatively few in number, and this together with the fact that it is an introductory work, have made it a popular text in the Chan/Zen tradition.

Taishō 2010, Volume 48, Ch. Xinxin ming (信心銘), composed by Sengcan. 1 fascicle.
The Faith-Mind Maxim
Translated by Yoshida Osamu
pp. 115-129.

In The Faith-Mind Maxim, Seng-can, the Third Patriarch of the Chan School in China, gives expression to the highest state of Chan. It is a short work, consisting of 146 lines of 4 characters a line and amounting to a mere 584 characters, and states that the ultimate truth of Chan corresponds to a state of equality and absolute freedom, free of all differentiation and conflict, right and wrong, loss and gain. These verses have been a favorite object of memorization and recitation by countless Chan monks over the ages, and with the development of Chan over the centuries they have become deeply imbedded in the life of Chan monasteries.
Zen Lore from the Source Mirror
compiled by Zen Master Yen-shou
Translated by J. C. Cleary
N.p.: Nanyang Books, 1979. 36 p.
Commentaries on the 98th scroll of the Zongjing lu by Zen master Yanshou (904-975).
圜悟克勤 Yuanwu Keqin (1063–1135)
PDF: The Blue Cliff Record
translated by Thomas Cleary and J. C. Cleary ; foreword by Taizsan Maezumi Roshi.
Boulder, Colo. : Shambhala ; [New York] : distributed by Random House, 1977.
Boston, Mass. : Shambhala Publications ; [New York] : Distributed by Random House, 1992.
Boston : Shambhala, 2005.
Zen letters : teachings of Yuanwu
translated and edited by J.C. Cleary and Thomas Cleary
Boston : Shambhala ; [New York] : Distributed in the U.S. by Random House, 1994.
PDF: Zibo: The Last Great Zen Master of China
translation and commentary by J.C. Cleary; foreword by Thomas Cleary
Berkeley, Calif. : AHP Paperbacks, 1989.
"Zibo's teaching": p. [65]-150. Includes bibliographical references (p. 153-155).
PDF: A Tune Beyond the Clouds : Zen teachings from old China
translated and edited by J.C. Cleary
Berkeley, Calif. : Asian Humanities Press, 1990.
Collection of Zen teachings by Shiqi Xinyue
撗川行珙 Hengchuan Xinggong (1222-1289), aka Rugong
古林清茂 Gulin Qingmao (1262-1329)
竺仙梵僊 Zhuxian Fanxian (1292-1348)
呆庵普莊 Dai'an Puzhuang (1347-1403)
Zen under the Gun: Four Zen Masters from Turbulent Times
translated by J.C. Cleary
Wisdom Publications, Somerville, MA., 2010
Sometimes history is cruel: a civilization starts to fall apart and a stable social order starts to unravel; upheaval and uncertainty abound. Tyrants ride high, old notions of justice vanish, and people may feel they have nowhere to turn for relief. In some ways, this is the story of human civilization.
Indeed, this is what happened to the Chinese world in the thirteenth century when the Mongol conquerors mangled China and left the Chinese social order in tatters.
This book, from one the pioneering and preeminent translators of Zen for the West, presents a selection of Zen lessons from four teachers in four successive generations whose public lives spanned a turbulent period in Chinese history. These four Zen masters were all eminent teachers, and their teaching words reflect the state of the art of Zen teaching in their time. And they are, even now, all vividly relevant.
大慧宗杲 Dahui Zonggao (1089–1163)
Swampland flowers : the letters and lectures of Zen master Ta hui
translated by J.C. Cleary
Boston : Shambhala, 2006.
Translation of selection of juan 31 and 32 of Zhi yue lu by Zonggao, 1089-1163.
云栖祩宏 Yunqi Zhuhong (1535–1615), aka 蓮池祩宏 Lianchi Zhuhong
Meditating with koans
[禪關策進 Chan guan ce jin by Yunqi Zhuhong, 1535-1615]
[translated by] J. C. Cleary
Berkeley, Calif.: Asian Humanities Press, 1992.
Ch'an-kuan Ts'e-chin (J. Zenkan Sakushin) To Encourage Zealous Study of the Zen Barriers, a compilation put together by the Chinese Buddhist monk Yun-chi Chu-hung (1535–1615; J. Renchi Shukô), during the Ming dynasty (1368–1644). Chu-hung collected sermons and talks from Zen monks, stories about enlightenment experiences, and quotations from various sutras. He intended the work to encourage the practice of Zen meditation, especially the use of kôan; the "barriers" referred to in the title are kôan. Chu-hung not only promoted the practice of Zen Buddhism in the text, but also encouraged the combined practice of Zen meditation and Pure Land devotion. The text was first published in China in 1600. It prompted the Japanese Rinzai master Hakuin Ekaku (1685–1768) to become a Zen monk. The text was published in Japan in 1762 by Tôrei Enji (1721–1792), Hakuin's disciple, who added an epilogue. - Helen J. Baroni: The Illustrated Encyclopedia of Zen Buddhism
태고보우 / 太古普愚 Taego Bou (1301-1382)
aka 보우국사 / 普愚國師 Bou Kuksa 태고국사 / 太古國師 Taego Kuksa
PDF: A Buddha from Korea : the Zen teachings of T'ʻaego
translated with commentary by J.C. Cleary
[Translation of: Tʻaego Hwasang ŏrok by Pou Kuksa (1301-1382).]
Boston : Shambhala ; [New York, N.Y.] : Distributed in the U.S. by Random House, 1988.