ZEN FESTMÉNYEK ZEN PAINTING
« Zen illusztrációk
« Zen főoldal
« vissza a Terebess Online nyitólapjára

Vanessa Coward (Ejun)
Rohatsu 1956

Rôhatsu is an abbreviation of the words Rôgetsu (the last month of the year) and hatsu (eight days). It refers to the first week of December ending with December Eight, when the Buddha's Enlightenment is celebrated in Japan. The monks in their monasteries undertake such severe practice during this time that it is referred to as inochi tori (life-taking) rôhatsu. For one week they struggle, with all their strenght, the hardier not sleeping at all, to repeat the Buddha's effort to reach the Great Awakening he attained when, sitting under the Bodhi Tree, he saw the morning star.
Mrs. Vanessa Coward, a lay Zen student privileged to take some part in Rôhatsu at Daitoku-ji in Kyoto, here records her impressions. Those who have experienced the event can best appreciate her success in conveying its atmosphere, but we believe others, too, will be enabled to catch glimpses of this subtle world if they will use their Zen Eye.
Zen Notes, Vol. V, No. 12, Dec. 1958
The First Zen Institute of America
Az amerikai gesztusfestészet (absztrakt expresszionizmus) és a japán zen tusfestészet (zenga) érdekes ötvözetét láthatjuk itt egy régen hozzáférhetetlen folyóiratból: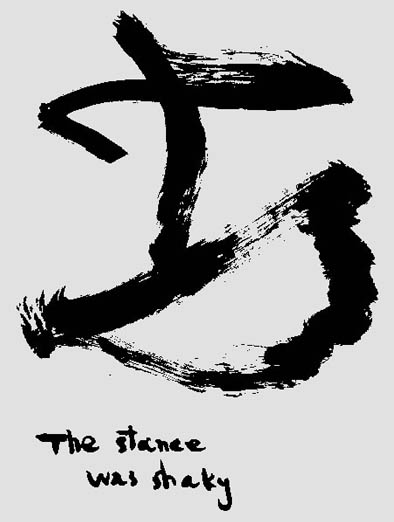 A helyzet
bizonytalan volt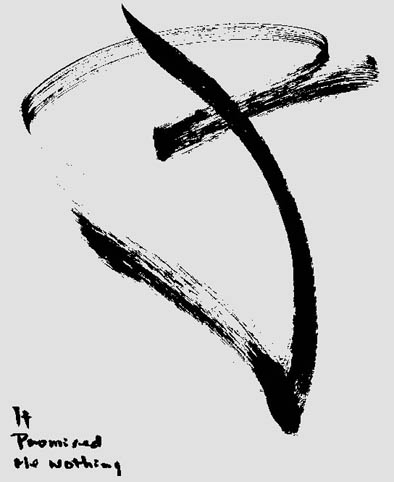 Nem
igért
semmit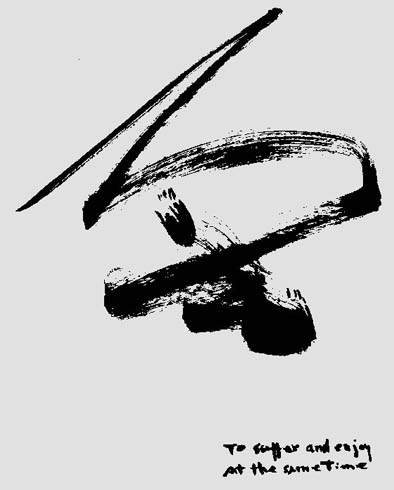 Szenvedés és élvezet
egyszerre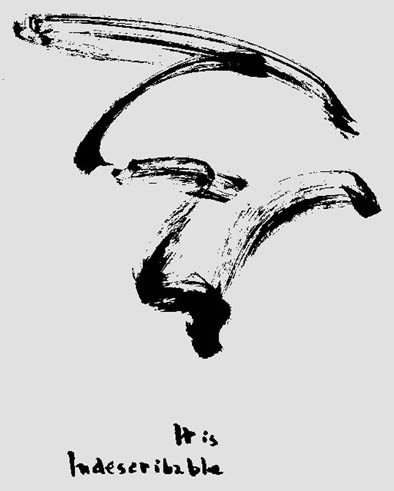 Leírhatatlan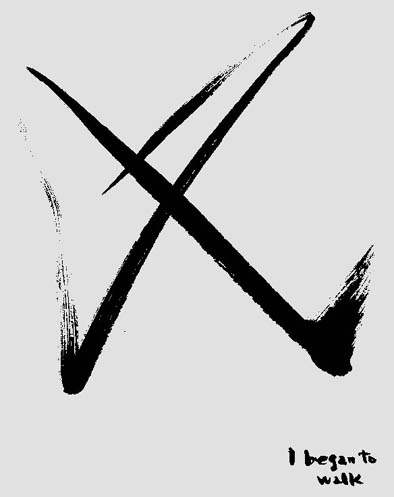 Elindultam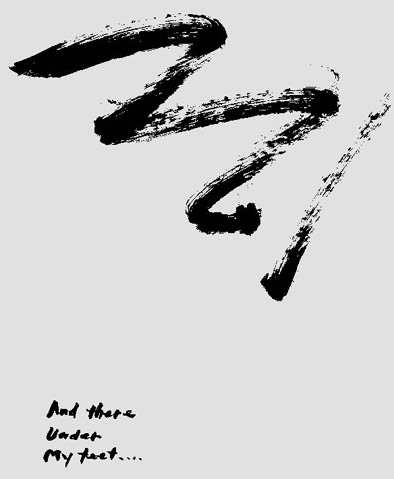 És ím
a lábam
alatt...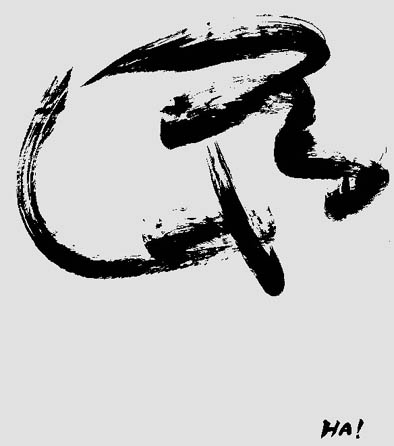 AH!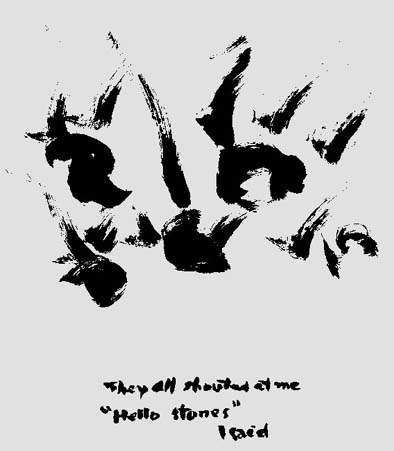 Rámordított mind
"Szevasztok kövek"
– mondtam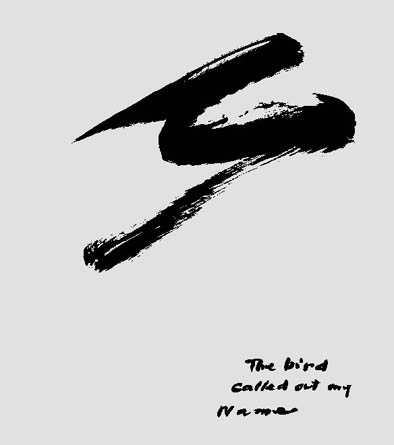 A madár
nevemen
szólított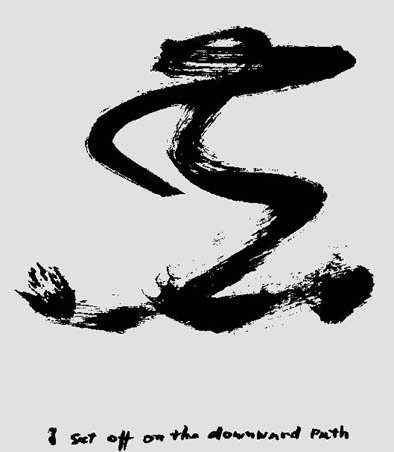 Már úton vagyok lefelé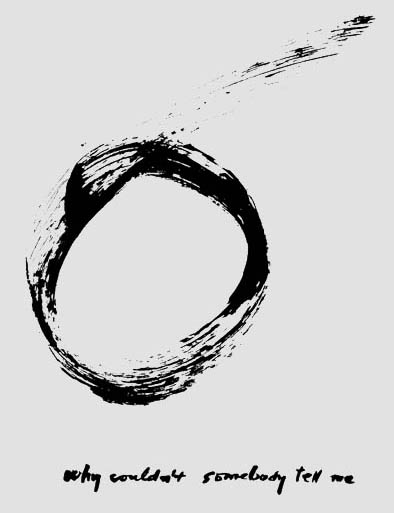 Miért nem tudta senki elmondani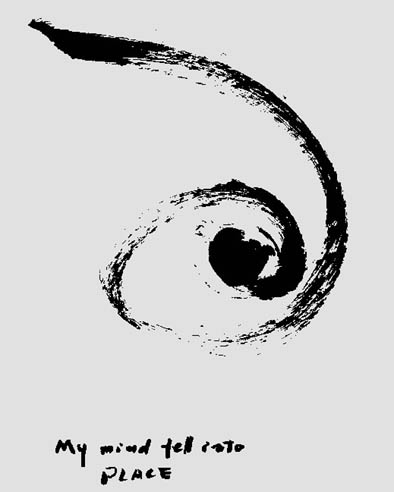 HELYÉRE
esett az elmém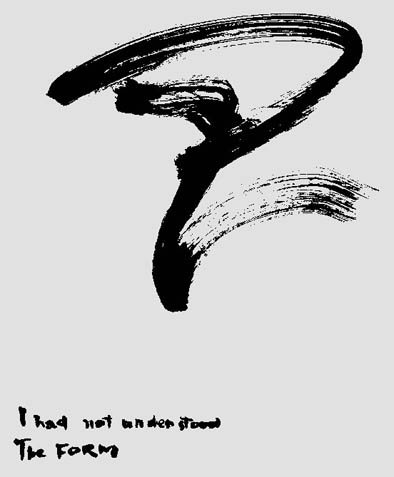 Nem értettem
a FORMÁT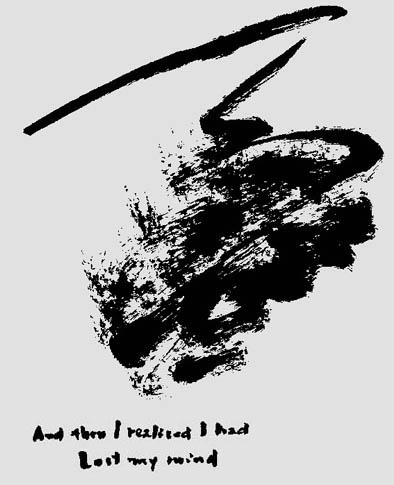 És akkor rádöbbentem
hogy elvesztettem az elmémet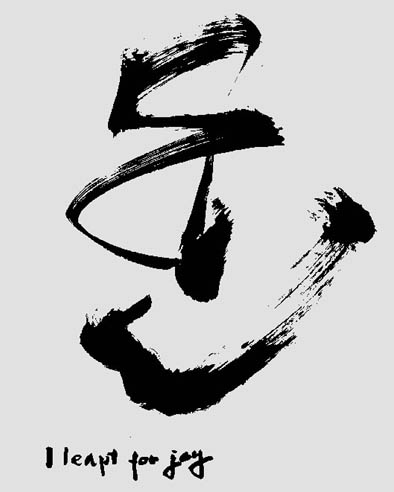 Felugrottam örömömben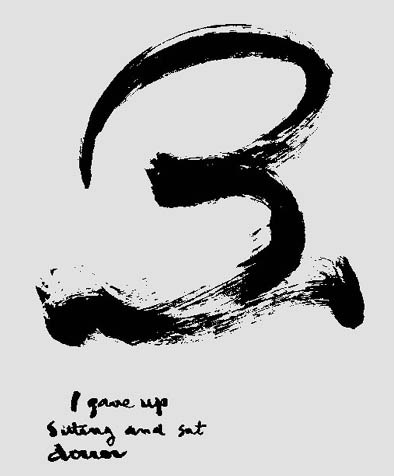 Feladtam az ülést
és leültem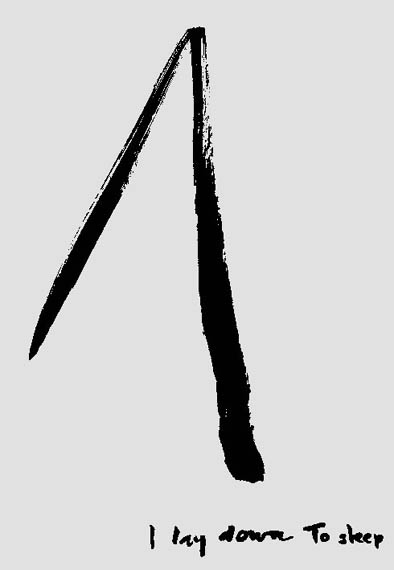 Lefeküdtem aludni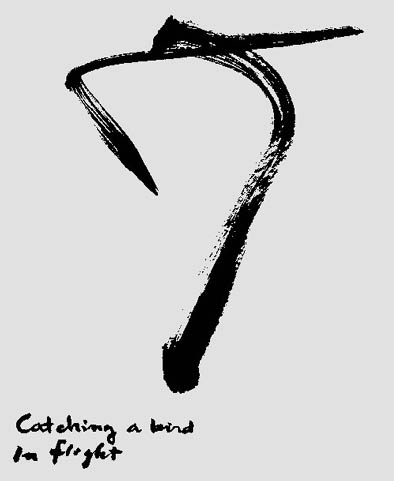 Röptében
fogtam madarat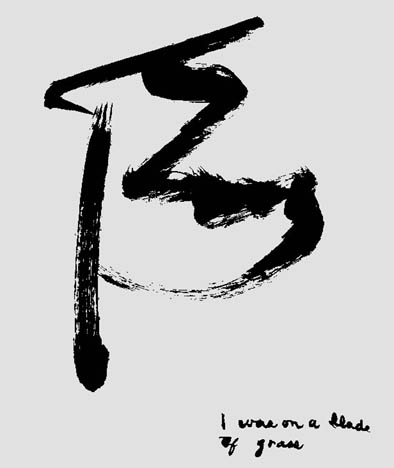 Rajta voltam
a fűszálon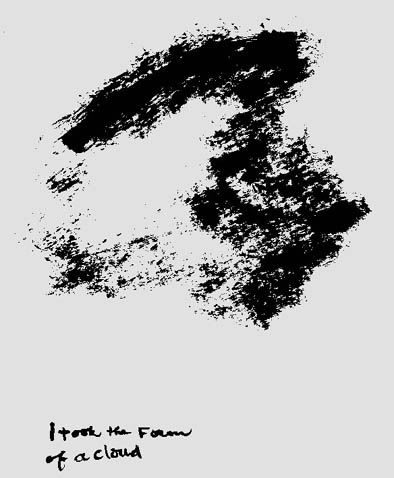 Felhővé változtam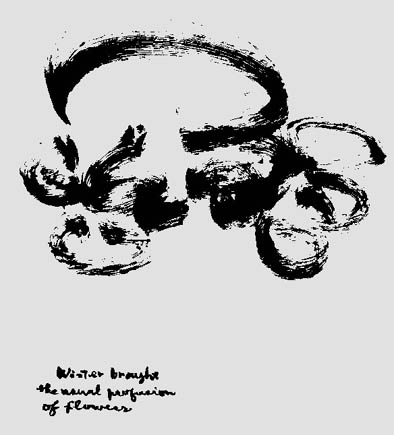 Megjött a tél
a virágok szokott burjánzásával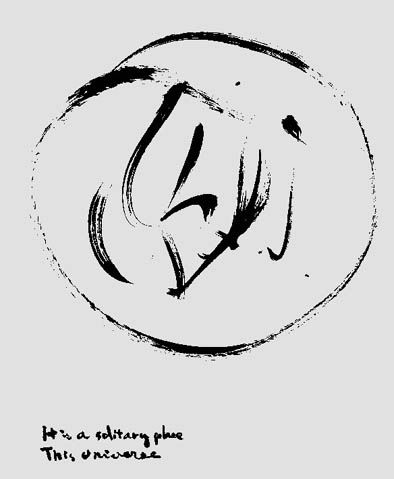 Magányos hely
ez az univerzum