ZEN MESTEREK ZEN MASTERS
« Zen főoldal
« vissza a Terebess Online nyitólapjára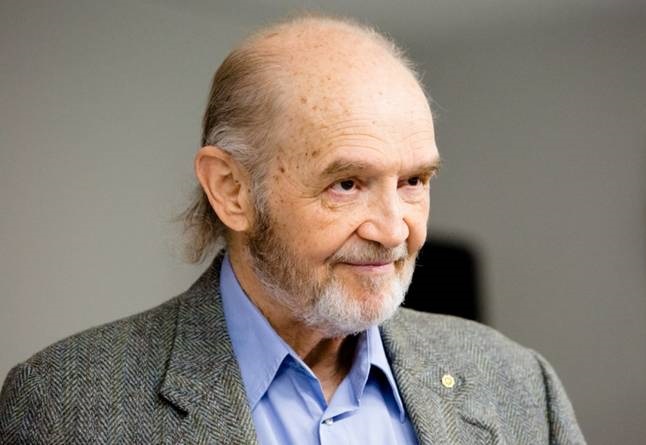 Brian Daizen Victoria (1939-)
Brian Daizen Victoria is a native of Omaha, Nebraska and a 1961 graduate of Nebraska Wesleyan University in Lincoln, Nebraska. He holds a M.A. in Buddhist Studies from Sōtō Zen sect-affiliated Komazawa University in Tokyo, and a Ph.D. from the Department of Religious Studies at Temple University.
In addition to a 2nd, enlarged edition of Zen At War (Rowman & Littlefield, 2006), Brian's major writings include Zen War Stories (RoutledgeCurzon, 2003); an autobiographical work in Japanese entitled 外人であり、禅坊主であり Gaijin de ari, Zen bozu de ari (As a Foreigner, As a Zen Priest), published by San-ichi Shobo in 1971; Zen Master Dōgen, coauthored with Prof. Yokoi Yūhō of Aichi-gakuin University (Weatherhill, 1976); and a translation of The Zen Life by Sato Koji (Weatherhill, 1972). In addition, Brian has published numerous journal articles, focusing on the relationship of not only Buddhism but religion in general to violence and warfare.
https://en.wikipedia.org/wiki/Brian_Victoria
http://apjjf.org/-Brian-Victoria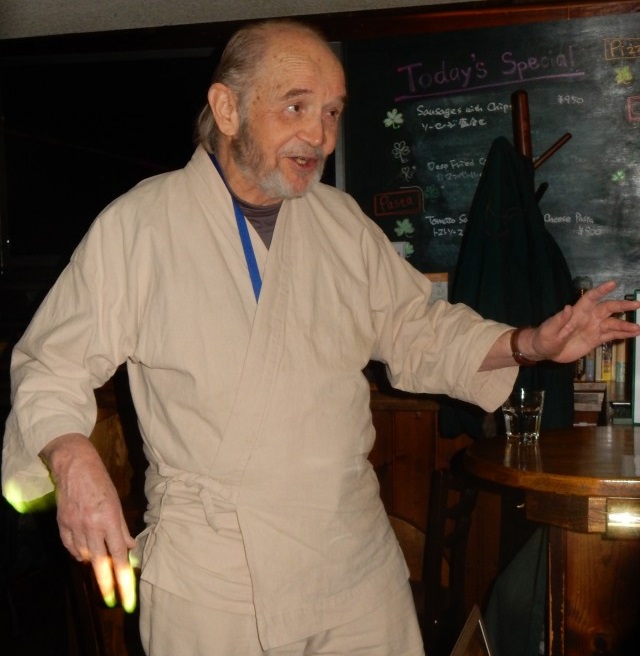 http://www.writersinkyoto.com/2016/03/brian-victoria-on-zen-terrorism/
PDF: Zen and Japanese Militarism: A Critical Inquiry Into the Roots of 'Imperial Way-Zen'
Dissertation, Temple University, 1996
Zen at War
by Brian (Daizen) A. Victoria.
New York & Tokyo: Weatherhill, 1997. pp. xii+228.
http://en.wikipedia.org/wiki/Zen_at_War
http://www.japanfocus.org/-Brian-Victoria
http://www.japanfocus.org/-Brian-Victoria/3973
http://sweepingzen.com/an-article-concerning-d-t-suzuki-and-the-nazis/
http://sweepingzen.com/zen-war-author-brian-victorias-unethical-bahavior-jundo-cohen/
http://www.thezensite.com/ZenEssays/CriticalZen/Question_of_Scholarship.pdf
http://buddhism.about.com/b/2010/05/19/zen-at-war-maybe-not-so-much.htm
http://kyotojournal.org/the-journal/conversations/zen-at-war-2/

Brian Daizen Victoria
at http://www.thezensite.com/MainPages/critical_zen.html

Brian Daizen Victoria is an academic, historian, educator, author and a priest in the Soto lineage. He has written two influential books, Zen War Stories and Zen at War and numerous articles dealing with Zen Buddhism and its approach to war and violence. Some of his articles are collected here.

book reviews of Victoria's Zen at War
another review by Baran, Josh. Zen Holy War? 1998

book review of Victorias' Zen War Stories


Engaged Buddhism: a Skeleton in the Closet? Victoria continues his probing of Japanese Buddhist masters during WWII, pointing out that some "heros of the faith" were not what they seemed. Specifically, Victoria looks at the Venerable Nichidatsu Fujii, Soka Gakkai founder Tsunesabur' Makiguchi and Zen master Haku'un Yasutani.
from Journal of Global Buddhism, Vol 2, 2001

Karma, War and Inequality in Twentieth Century Japan Brian Victoria looks at the socio-political role of the belief in karma played in Japan. He examines how karma was used to justify war and social oppression in Japan. from Asia-Pacific Journal: Japan Focus 2007

Kemmyō Taira Satō: D. T. Suzuki and the Question of War; Translated in Collaboration with Thomas Kirchner Brian Victoria's Zen at War (see book reviews here and essay here) created quite a stir in Western Zen circles. One of the criticisms by Kemmyō Satō of Victoria's book is that Satō accuses Victoria of claiming that D. T. Suzuki was a supporter of the Japanese military during WWII. Satō has taken another look at Victoria's sources and comes to quite a different conclusion. This is an important rebuttle of Victoria's accusations about Suzuki. Well worth reading. from The Eastern Buddhist 39/1: 61–120 Also, Gary Snyder and Nelson Foster have written about this in Tricycle.

Brian Victoria replies to his critics who claim he has unfairly catagorized D. T. Suzuki as supporting Japanese militarism: The "Negative Side" of D. T. Suzuki's Relationship to War from: The Eastern Buddhist 41/2: 97–138

Sato offers a rebuttal to Victoria's above article: Brian Victoria and the Question of Scholarship from: The Eastern Buddhist 41/2: 139–166

Brian Victoria continues exploring D. T. Suzuki's wartime writings with Zen as a Cult of Death in the Wartime Writings of D.T. Suzuki from The Asia-Pacific Journal, Vol. 11, Issue 30, No. 4, August 5, 2013.

D.T. Suzuki, Zen and the Nazis: This is Part I of a three-part series on Suzuki's relationship with the German Nazis. from The Asia-Pacific Journal, Vol. 11, Issue 43, No. 4, October 28, 2013
Part II of this series on Suzuki is A Zen Nazi in Wartime Japan: The Formation and Principles of Count Dürckheim's Worldview and his interpretation of Japanese Spirit and Zen by Karl Baier Baier explains the "spiritual" aspect of Nazism and its relationship to the Japanese spiritual worldview. A very interesting article that helps explain some of the thinking behind the Nazis. from The Asia-Pacific Journal, Vol. 11, Issue 48, No. 3, December 2, 2013
Part III of the series is A Zen Nazi in Wartime Japan: Count Dürckheim and his Sources—D.T. Suzuki, Yasutani Haku'un and Eugen Herrigel Victoria rounds up the Nazis and discusses Suzuki's relationship with some, especially Count Durckheim, who spent most of the war in Japan. This is the final of the series. from The Asia-Pacific Journal, Vol. 12, Issue 3, No. 2, January 20, 2013

Victoria looks at Sawaki Kōdō Roshi and his attitude towards war in the first of a two-part series Zen Masters On the Battefield. from The Asia-Pacific Journal, Vol. 11, Issue 24, No. 3, June 16, 2014.
In Part Two of Zen Masters on the Battlefield, Brian Victoria looks at the wartime record of Zen Master Nakajima Genjō (1915-2000)

Violence-Enabling Mechanisms in Buddhism; Victoria looks at how some religious doctrines can be turned around to justify violence. from Journal of the Oxford Centre for Buddhist Studies

Sōka Gakkai Founder, Makiguchi Tsunesaburō, A Man of Peace? Brian Victoria looks at the war-time record of Makiguchi Tsunesaburō, founder of the Nichiren sect-affiliated, lay Buddhist organization today known as Sōka Gakkai. from The Asia-Pacific Journal, Vol. 12, Issue 37, No. 3, September 15, 2014


Brian Victoria has engaged in a discussion of his work at the Sweeping Zen site. Below are some links to this discussion with comments from readers.

The "Non-Self" as a Killer
An Article Concerning "D. T. Suzuki and the Nazis"
D.T. Suzuki and the (Dis) Unity of Zen and the Sword
Brian Victoria's War on Zen
The End of a (Zen) Buddhist Myth


Jundo Cohen has engaged Brian Victoria in a vigorous debate at Sweeping Zen. Here are some of his postings.

"Zen At War" AUTHOR BRIAN VICTORIA'S WAR ON ZEN – by Jundo Cohen
"ZEN AT WAR" BRIAN VICTORIA: THROWING BOMBS AT KODO – by Jundo Cohen a longer version of this article is available here .