Terebess Asia Online (TAO)
Index
Home
J.D. Salinger
Born: Jerome David Salinger, Manhattan, New York, 1st January, 1919, died in New Hampshire on January 28, 2010.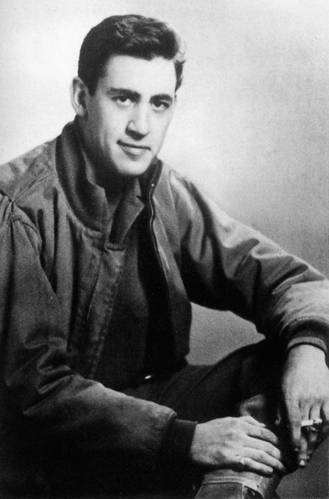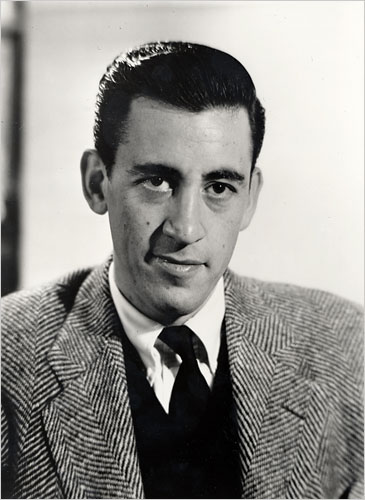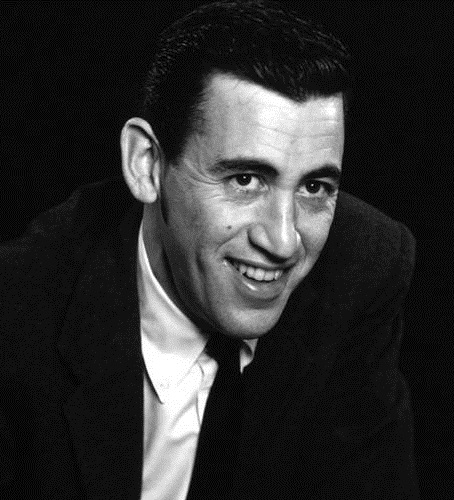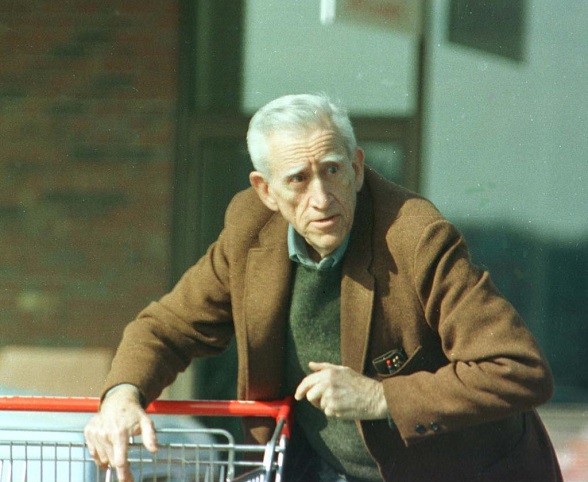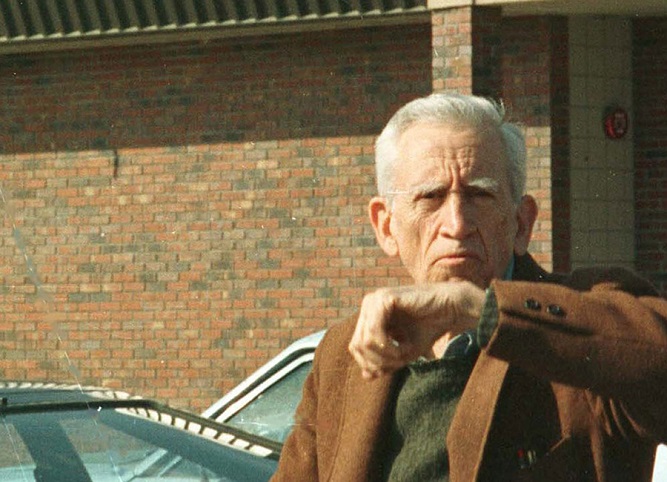 From: Pamela Malpas [mailto:pmalpas@haroldober.com]
Sent: Wednesday, December 17, 2008 12:27 PM
Subject: J.D. Salinger
Importance: High

Dear Mr. Terebess,

We wrote to you in September 2003 requesting that you remove certain material by J.D. Salinger from your website. You replied to us saying that you had removed those texts from your site but that you retained certain links to external sources.

We have written to those external sources requesting that they remove the material from their websites. They have not replied and they have not removed the material and we must therefore demand that you remove those external links from your webpage at https://terebess.hu/english/salinger.html. You have not been granted permission to display or link to those texts. Those texts are fully protected by copyright and the unauthorized posting of them is an infringement of the author's copyright.

Please immediately remove all of the external links to material by J.D. Salinger and confirm that you have done so.

Sincerely,
Pamela Malpas

Pamela G. Malpas
Harold Ober Associates Incorporated
425 Madison Avenue, New York, NY 10017
Tel. 212-759-8600 ext. 203; Fax 212-759-9428
pmalpas@haroldober.com
www.haroldober.com

J. D. Salinger Speaks About His Silence (The New York Times, November 3, 1974)
http://www.nytimes.com/books/98/09/13/specials/salinger-speaks.html

Copywrongs: J.D. Salinger's miserly legal legacy (The Economist, Jan 17th 2011)
http://www.economist.com/blogs/prospero/2011/01/copywrongs


A paparazzo's shot of Salinger



JD Salinger was born and raised on Park Avenue, in the fashionable and wealthy apartment district of Manhattan, to Sol Salinger, a wealthy Jewish meat importer and his half Scottish, half Irish Catholic wife, Miriam. The young Salinger, called Sonny throughout his childhood, had a frosty relationship with his father, a cold man who expected Salinger to take over his business when he retired (Salinger failed to attend his funeral and later took up vegetarianism). He also experienced great conflict about his mixed background.

After an unsettled education at various private schools, he was sent to Valley Forge Military Academy, Pennsylvania in 1934 and although he started off enjoying the change, the experience was not a successful one and Salinger left just two years later. He travelled in Europe in his late teens before attending Ursinus College and New York University, where he fell in love with an older women, Oona O'Neill, who was later to marry Charlie Chaplin. He also attended a short story course under the tutor Whit Burnett who was also the editor of Story Magazine, which published Salinger's first short story, The Young Folks in 1940. Although a charismatic and funny classmate who often played the fool, Salinger was noted as being the charming loner, the kid who chose his own company above those of his friends, a trait which was to have a dramatic effect on his life in later years.

With the arrival of the Second World War, Salinger was drafted into the infantry and became involved in one of the bloodiest invasions of the conflict; the Battle of Normandy. In the first couple of weeks, 75% of the soldiers in his unit (The Twelfth Infantry Regiment) died and that period witnessed some of the biggest blunders made by Allied generals. Salinger managed to continue writing throughout the war, even meeting Ernest Hemingway in Paris. His experiences of serving in the American military were fictionalised in his story, For Esme - With Love and Squalor.

In 1945 Salinger married a young French women, known only as Sylvia, divorcing after just two years together. In 1955 he married Claire Douglas, the daughter of British art critic Robert Langton Douglas. They had two children although Salinger's now obvious reclusive nature (which had begun in 1951 as a reaction to the success of The Catcher in the Rye) had a negative effect on their relationship and they divorced in 1967. His attraction to young women continued in his courtship of the 19-year-old Joyce Maynard, a writer whom he contacted after seeing her photograph on the front of a magazine cover. TV actress Elaine Joyce also moved in with him for a while, their romantic relationship lasting about seven years. Salinger is now married to his third wife, a nurse called Colleen O'Neil and some biographers argue that he lives in the same house he bought back in 1953 in Cornish, New Hampshire. Ever since the late '60s, Salinger has avoided publicity, refusing to give interviews or comment on his work. When he has chosen to make rare statements to the press, Salinger has insisted that the less that is known about the author, the greater the attention that can be directed to the written word.
21 [Under-published] stories

The Young Folks
Story XVI, March-April 1940, pages 26-36


Go See Eddie
The Kansas Review VII, December 1940, pages 121-124


The Hang of It
Collier's CVIII, July 12 1941, page 22

The Heart of a Broken Story
Esquire XVI, September 1941, Page 32, 131-133


The Long Debut of Lois Taggett
Story XXI, September/October 1942, pages 28-34


Personal Notes on an Infantryman
Collier's CX, December 12 1942, page 96


The Varioni Brothers
Saturday Evening Post CCXVI, July 17 1943, pages 12-13, 76-77


Both Parties Concerned
Saturday Evening Post CCXVI, February 26 1944, pages 14, 47
Originally to be titled Wake Me When it Thunders


Soft Boiled Sergeant
Saturday Evening Post CCXVI, April 15 1944, pages 18, 32, 82-85
Originally to be titled Death of a Dogface


Last Day of the Last Furlough
Saturday Evening Post CCXVII, July 15 1944, pages 26-27, 61-62, 64


Once a Week Won't Kill You
Story XXV, November/December 1944, pages 23-27


A Boy in France
Saturday Evening Post CCXVII, March 31 1945, pages 21, 92


Elaine
Story XXV, March/April 1945, pages 38-47


This Sandwich Has No Mayonnaise
Esquire XXIV, October 1945, pages 54-56, 147-149


The Stranger
Collier's CXVI, December 1 1945, pages 18, 77


I'm Crazy
Collier's CXVI, December 22 1945, pages 36, 48, 51


Slight Rebellion Off Madison
The New Yorker 22, December 1946, 76-79 or 82-86


A Young Girl in 1941 with No Waist at All
Mademoiselle 25, May 1947, pages 222-223, 292-302


The Inverted Forest
Cosmopolitan, December 1947, pages 73-109


A Girl I Knew
Good Housekeeping 126, Feb 1948, pages 37, 186-196
Originally to be titled Wien, Wien


Blue Melody
Cosmopolitan, September 1948, pages 50-51, 112-119
Originally to be titled Scratchy Needle on a Phonograph Record
The Catcher in the Rye
Boston: Little, Brown, 1951, 277 pages

This is not a published book cover, but an artist's homage that is far more striking and evocative than any of the "official" versions.
The artist, M. S. Corley says: " this was for a contest to mimic old Polish book covers, so that's why I did the brushed lines."
Nine Stories
Boston: Little, Brown, 1953, 302 pages
A Perfect Day for Bananafish
The New Yorker, January 31, 1948, pages 21-25

Echos of Eliot in "A Perfect Day for Bananafish": Reading Seymour Glass as a Fisher King Figure (2009)
by Roy Verspoor

Uncle Wiggily in Connecticut
The New Yorker, March 20, 1948, pages 30-36

Just Before the War with the Eskimos
The New Yorker, June 5, 1948, pages 37-40, 42, 44, 46

The Laughing Man
The New Yorker, March 19, 1949, pages 27-32

Down at the Dinghy
Harpers CXCVIII, April, 1949, pages 87-91

For Esmé - with Love and Squalor
The New Yorker, April 8, 1950, pages 28-36

Pretty Mouth and Green my Eyes
The New Yorker, July 14, 1951, pages 20-24

De Daumier-Smith's Blue Period
World Review XXXIX, May, 1952, pages 33-48

Teddy
The New Yorker, January 31, 1953, pages 26-34, 36, 38, 40-41, 44-45
Franny and Zooey
Boston: Little, Brown, 1961, 201 pages

Franny
The New Yorker, January 29, 1955, pages 24-32, 35-36, 38, 40, 42-43

Zooey
The New Yorker, May 4, 1957, pages 32-42, 44, 47-48, 50, 52, 54, 57-59, 62, 64, 67-68, 70, 73-74, 76-78, 80-82, 87-90, 92-96, 99-102, 105-106, 108-112, 115-122, 125-139
Raise High the Roof Beam, Carpenters and Seymour: An Introduction
Boston: Little, Brown, 1963, 248 pages

Raise High the Roof Beam, Carpenters
The New Yorker, November 19, 1955, pages 51-58, 60, 62, 65-66, 70, 72-74, 76, 78-80, 83-84, 86, 88-90, 92, 94-98, 101-102, 104-105, 107-112, 114-116

Seymour: An Introduction
The New Yorker, June 6, 1959, pages 42-52, 54, 57, 60, 62, 64, 66-68, 71-72, 74, 76-78, 80, 82, 84, 89, 90-102, 105-116, 119
Hapworth 16, 1924
The New Yorker, June 19, 1965, pages 32-113

"Hapworth 16, 1924" is another account of Seymour Glass delivered by his brother, Buddy. Six years have passed since he wrote " Seymour-An Introduction" and seventeen years have passed since Seymour's suicide. Buddy has just received a registered mail from his mother, Bessie. Opening it, he discovered a letter written by Seymour to his family back in 1924. The letter is addressed from the infirmary of Camp Simon Hapworth, Maine, where Seymour and Buddy spent the summer when they were seven and five. "Hapworth 16, 1924" is an exact copy of that letter.

Unlike "Seymour-An Introduction," which emphasized Seymour's saintliness, "Hapworth 16, 1924" reveals a child truly flawed. It is an extremely long letter and a mass of contradictions that display Seymour embroiled in a kind of tug-of-war between spiritual maturity and the confines of his earthly young age. The letter relays Seymour and Buddy's camp experiences, both poignant and painful. Seymour tells the story of how he gashed his leg on a cart wheel and has been sent to the camp infirmary, where the letter is written. Some portions of the letter are shocking. Seymour sternly lectures his parents and siblings while relentlessly issuing them orders. He reveals a burgeoning sexuality to his mother with something of relish and goes on at great length about his physical attraction to the camp director's pregnant wife. But for admirers of Seymour Glass, the letter's most shocking portions are his frequent outbursts of anger and his intolerance for those he deems intellectually and spiritually inferior.

Yet, "Hapworth" also contains many beautiful moments. A long section of the story is devoted to Seymour's request for an enormous supply of books, each with the spiritual-savant's cursory critique of the author's merits. This portion of "Hapworth" has been highly criticized as being boring and over-drawn but it contains insights that are remarkable if read with patience. Also remarkable is a section of the letter that Seymour addresses to God. In it he gives himself over to the will of God completely and dedicates his life to His service.

"Hapworth 16, 1924" can be difficult to read, a fact that has made it unpopular. When released in 1965, literary critics dismissed it. The novella's negative reception has often been cited among the reasons that J.D. Salinger's never published another work.

After decades of silence from the author, the novella was due to appear in hardcover in 1997, but after a frenzy of bad reviews, Salinger withdrew the offer.

© Kenneth Slawenski
Unpublished Stories
In 2013, three of J.D. Salinger's unpublished stories leaked online. It includes three previously unpublished works titled The Ocean Full of Bowling Balls, Birthday Boy, and Paula.
http://bookswept.com/the-ocean-full-of-bowling-balls-and-more/
http://www.deadcaulfields.com/Unpublished.html

"The Ocean Full of Bowling Balls" – (1945)
Unpublished Manuscripts at Firestone Library, Princeton University
(18 pp. of double-spaced typescript with the byline J.D. Salinger).

This story is a retrospect by Vincent Caulfield. It chronicles the last day in the life of his brother Kenneth Caulfield, who will later become Allie in The Catcher in the Rye . "Ocean" goes far to explain and shed light on that novel. Several portions of this story as well as Holden Caulfield's character will be familiar to readers. There is also an important line regarding Phoebe. Holden Caulfield's character in this story foreshadows his later development.

Salinger may have refered to this story (along with "The Stranger") in a late July 1945 letter to Ernest Hemingway.

The circumstances regarding the retrieval, by Salinger, of this work from publication are intriguing. Author Donald Fiene comments as follows on this story: "Sold to Woman's Home Companion in 1947 or 1948. According to Knox Burger, editor of Gold Medal Books, former fiction editor of Collier's ... the publisher objected to the story as too 'downbeat' - after the fiction editor of WHC had bought it. Later, 1950 or 1951, the same man rejected it for Collier's too. But at about this time Salinger withdrew the story". About this story, Knox Burger also stated that "it contains the greatest letter home from camp ever composed by man or boy."

Written by Vincent Caulfield as a self-cleansing reminiscence, this story goes far to explain the events which lead up to, and the messages contained in Salinger's later novel. In explanation, the character of Vincent Caulfield is certainly the same character that we will come to know as D.B. in Catcher. Likewise, the character of Kenneth Caulfield is the same character that Salinger will later choose to name Allie.

This is the last day in the life of Allie Caulfield.

This story takes place on Cape Cod. It is unclear whether the Caulfields are staying at their summer home or permanent residence. Vincent Caulfield, who narrates the story, is about eighteen or nineteen. Also in the house are his parents, who are actors, his brother Kenneth, who is twelve, and his sister Phoebe, who was born not long before the story takes place. Away at camp is Vincent's younger brother, Holden.

Vincent begins his narration with a description of his brother Kenneth. He paints a portrait of a thoughtful, sensitive, and intelligent boy so curious that his shoes turned up, as he was always bending down to investigate things on the ground. Vincent continues, describing his brother's red hair, explaining that it was so vibrant as to be seen by him at a great distance. He relates a time that he was playing golf and became aware of his brother watching him from far off.

Further description of Kenneth includes two of his great loves, literature and baseball. He marries the two by filling his lefty first-baseman's mitt with entries of poetry that he can read while in the field. Holden later discovers a quote by Browning on Kenneth's mitt, which Vincent relays to us:

"I would hate that death bandaged my eyes and forebore, and bade me creep past."

While Kenneth's love and knowledge of baseball was extreme, he stopped going to games after witnessing Lou Gehrig strike out. He concentrated instead on Literature, which he felt he could better control. A voracious reader, he cared for both prose as well as poetry, reading great quantities of both.

One Saturday afternoon in July, Vincent, who is a struggling writer, comes down from his room onto the porch of the house where Kenneth is sitting and reading. In a somber mood, Vincent coaxes his younger brother away from his book to tell him the story that he himself has just written, titled "The Bowler".

"The Bowler" is a story of a man whose wife would not let him do anything. He couldn't listen to sports on the radio, or read cowboy magazines, or indulge any of his interests. The only thing that his wife would let him do was go bowling -once a week -on Wednesday night. So, every Wednesday for eight years the man takes his special bowling ball down from the closet and goes out. One day, the man dies. His wife faithfully visits his grave every Monday to place gladioli. One day she goes on a Wednesday. On her husband's grave she finds fresh violets. Calling over the caretaker, she inquires as to whom left the violets. The caretaker tells her that they were left by the same woman who leaves them every Wednesday, probably the dead man's wife. Infuriated, the woman goes home. That night, the neighbors hear the sound of crashing glass. The next morning they see a shiny, new-looking bowling ball sitting on the woman's lawn amidst a shower of broken window pane.

Kenneth's reaction to Vincent's story is not what Vincent anticipated. He is upset by the ending, accusing Vincent of taking revenge on the man. He begs Vincent to remove the part of the story where the woman throws out the bowling ball. Touched by his brother's sentimentality, Vincent tears up the story.

A child with "heart trouble", Kenneth is portrayed as a spontaneous boy determined to live every moment to the fullest. He convinces his brother to take him to a place called "Lassiter's" for fresh steamers. During the drive to Lassiter's, they have a conversation about Vincent's girlfriend, Helen Beebers. Kenneth tells Vincent that he ought to marry Helen as she has exceptional qualities. Among them is her tendency to play checkers without moving her kings from the back row.

He then asks Vincent about love for Phoebe and Holden. Kenneth says that while looking at his baby sister lying in her crib, he actually feels that he is her.

Once at Lassiter's, they meet a a bald man seated at another table, who is taken by Kenneth and his quick wit. Then Lassiter, the owner, approaches the table. After cordialities, Lassister asks Vincent where Holden is, calling Holden "the crazy one". Kenneth gets extremely upset by this and wants to leave. Lassiter tries to backtrack and Kenneth decides to let the episode go, warning Lassiter to be his age.By some instinct, Vincent feels that they both want to drive the five miles to a certain spot on the beach that Holden has christened "The Wise Guy Rock". This is a big, flat slab of rock on the ocean and accessed by a series of jumps from stone to stone. On the rock, they survey the ocean, which Vincent describes as being calm. There, Kenneth reads a letter that he received that day from Holden, who is away at camp.

Holden's letter is very funny and riddled with spelling and grammar mistakes that neither brother would find themselves guilty of. In it, Holden complains about camp which he says "stinks" and is full of rats. Holden is looking forward to coming home. In the camp dining room, everybody has to sing a song. A Mr. Grover, who thinks he is a hot singer, tried to make Holden sing with him but Holden would not. He would have, but he doesn't like Mr. Grover because he is a rat. Mrs. Grover too. They smile at you but are very mean whenever they get the chance. Because Holden refuses to sing in the dining room, he is being ostracized as punishment. Now, none of the rats are allowed to speak to him. A boy from Tennessee read the book of Corinthians to Holden and he likes it very much. He ends the letter by telling Kenneth he misses him and Vincent and asking what color Phoebe's hair turned out to be -red?

After reading the letter, Kenneth picks up a pebble, examining it for flaws. Emotionally, he laments out loud what will become of Holden. Using the episode of singing in the dining room as an example, he states that Holden cannot seem to compromise, -even if he knows that life will go smoother for him if he does.

Kenneth's attitude then changes, becoming triumphant. With a triumphant look on his face he tells his brother that if he were to die, he would still stick around.

Looking very happy about something, Kenneth decides to go for a swim. This is against Vincent's better judgment. The sky grows dark and the ocean grows violent. It is now full of bowling balls. Vincent begins to discourage his brother from going into the water, but allows him. Something inside of Vincent realizes that he should not stop Kenneth although he would like to. He, himself does not join him.

After his swim, as Kenneth is just about out of the water, he is struck down by a terrific wave.

Vincent scoops Kenneth's listless body up from the beach and frantically races him home, driving the first mile or so with the brakes on.

At home, sitting on the porch, is Holden with his suitcases. He clumsily tries to help Kenneth. The scene is a frenzy. They call the doctor who arrives shortly after their parents, who were away at rehearsals. There is a scene with a boy named Gweer, who is playing with the Caulfields, and represents the outsider in this story. Gweer asks what happened to Kenneth, whether it was his heart, and stating that Kenneth was just a kid. Vincent tells Holden that the ocean was full of bowling balls.

Kenneth Caulfied died at ten after eight that night.

The story ends with Vincent's explaining to the reader his motivation for relaying it. In the telling, he seeks to put his brother Kenneth to rest. Kenneth has been with both himself and Holden since his death. Vincent feels that he should no longer be hanging around.

"Birthday Boy" – (1946)
Unpublished Manuscripts at the Harry Ransom Center, University of Texas

The short story "Birthday Boy" is accompanied by a letter from Salinger to John Woodburn which refers to "both sets of proofs". Although undated, the letter probably dates to 1951, the year that Woodburn published The Catcher in the Rye. However, it's also likely that the letter does not reference Catcher, but a short story sent to placate the editor instead. Salinger's relationship with Woodburn was brief and somewhat bizarre.

"Birthday Boy" is set in a hospital where a young man, Ray, is visited by his girlfriend, Ethel. Ethel's arrival opens the story which consists primarily of their strained conversation. It is Ray's twenty second birthday, a fact which his father, who had previously visited, was unaware. While most of Ethel and Ray's initial interaction avoids the reason for Ray's hospitalization, we soon learn that he is undergoing rehab for alcoholism.

Ethel attempts to make pleasant small talk and read Ray a book but he is cynically uninterested. After feigning a sexual interest in Ethel with a playful grope, Ray pressures her to sneak in "a lousy drop" of liquor and hide it in a perfume bottle. When Ethel refuses, Ray's true colors emerge and he curses her in front of the doctor telling her "if you come back here, I'll kill you."

Perhaps it's too late for Ethel just as it appears to be too late for Ray. As he will later do in his story "Just Before the War with the Eskimos", Salinger places the burden of meaning on the last line of the story. As Ethel boards the hospital elevator it "descended with a draft. Chilling [her] in all the damp spots."

Reading this story, we realize that Ethel and Ray's relationship is diseased and doomed. We also realize that Ray's alcoholism has infected him with a spiraling alienation and callousness which is contagious. Ethel's refusal to face these facts and her insistance to pursue her illusions will be her downfall. We have no doubt that, despite Ray's warning, she will be back the next day. And that it indeed will eventually kill her.

"Mrs. Hincher" or "Paula" – (1941)
Unpublished Manuscripts at the Harry Ransom Center, University of Texas
(9-10 pp typed with notations)

The Ransom Center of the University of Texas at Austin is home to a number of Salinger letters and manuscripts in its archives. Among them are two unpublished short stories, both undated. One of these stories is titled "Birthday Boy" and the other remains untitled. The untitled piece is possibly an unfinished version of the story "Paula", considered until now to be lost. The untitled manuscript at the Ransom Center is less a story than a series of scenes not yet sewn together. Whether or not this is some form of Salinger's lost story "Paula" is pure speculation. However, in a letter dated October 31 (1941), Salinger states that he is "finishing a horror story (my first and last) called 'Mrs. Hincher.' " Undoubtedly a reference to the story described here, Salinger's letter dates its completion to late 1941 or early 1942.

The central characters are a couple, Frank and Paula Hincher. Paula, who has previously been told by her doctor that she is unable to have children, claims to instinctively realize that she is pregnant. Paula connives that she will stay in bed the entire course of her pregnancy, telling her husband "I so desperately want our baby to be born safely, darling. I'm afraid of falling. I'm afraid of a thousand things." She directs her husband to tell friends and neighbors that she's gone to help her ailing sister in Ohio, fearing that if they knew the truth "they'll all laugh." To reinforce the ruse, Paula encourages her husband to spend weekends in Cape Cod fishing while claiming to be visiting Paula at her sister's. With Frank's indulgent agreement, Paula remains in bed, spending her time reading magazines, playing cards, and dramatically reading David Copperfield aloud to her husband. Paula's needs are fulfilled by Frank and the maid, both of whom rush to her side summoned by a bell which she keeps at her bedside. Months pass in this way. The Hinchers continue the ruse for nearly a year.

The first five to six pages of the manuscript are linear and easy to follow. However, midway through the story, the manuscript becomes confused. There are cross-outs, notations, and a complete shift in point of view. Some lines read more like notes to be completed later than a continuation of the story. While Paula's husband has previously been referred to only as "Mr. Hinchner", he now abruptly becomes "Frank". Until this point a third person narrative, the story suddenly shifts to a first person narration by Frank Hinchner's business partner Bud Edmundson. Bud's narration is similar to Holden Caulfield's as he speaks directly to the reader: (speaking of Frank) "You should have heard his voice. I mean you could hardly hear him."

After a year, Frank Hinchner finally confides the truth of the situation to his business partner Bud Edmunsun. He confesses that Paula's sister was never sick and that Paula has spent the bulk of the year cloistered in bed. While Paula claims to have given birth to a baby girl two months previous, she won't allow Frank into the room and he has never seen the child. Claiming that she needs time to bond with the baby, Paula refuses to leave her room which she now keeps locked, only accepting food, baby bottles, and other necessities through a crack in the door.

One day, Paula tells Frank that the baby should have a playmate or some child near it occasionally, believing infancy to be a child's most formative period. Frank has the maid bring her 3 year old niece to visit the child. After visiting, Frank interrogates the girl when she comes out from the bedroom. "Did you see the baby? What's it look like?" The three year old answers that it is a "little baby and it can't talk" and is sleeping in the crib.

Two weeks later, overcome by frustration, Frank breaks down the door to the bedroom. Inside the room Frank is stunned to find Paula, "naked as a baby" except for bright red ribbons in her hair, crawled up into a fetal position and laying in the crib. Calling her husband "the meanest man I've ever met", Paula throws Frank out of the house.

Bud Edmunsun advises Frank to take Paula away on vacation where the two can sort things out. The ending of this story is a whisper of the future "A Perfect Day for Bananafish." The Hinchners travel to Florida. In a hotel lobby, Frank becomes unexplainably violent and is restrained by the hotel manager and elevator operator. He is sent away to an asylum. Paula goes back home to Ohio and resumes a normal life as a librarian.
Images for Portraits and Caricatures of J. D. Salinger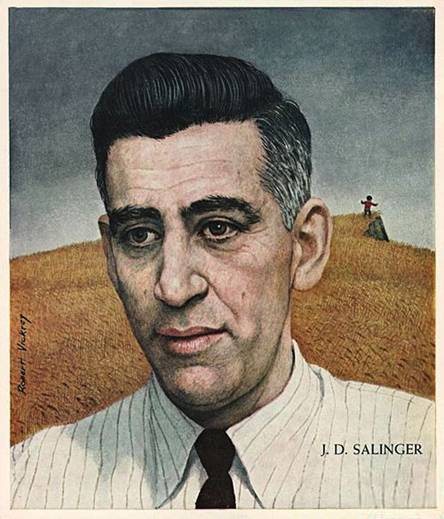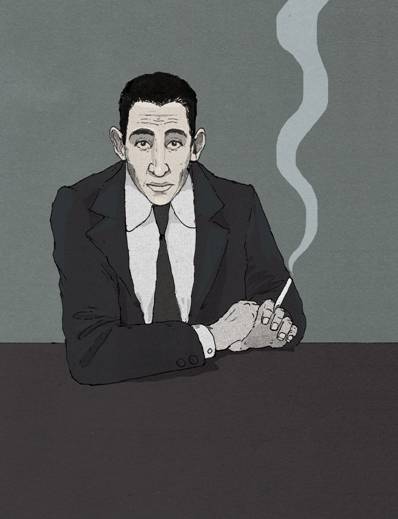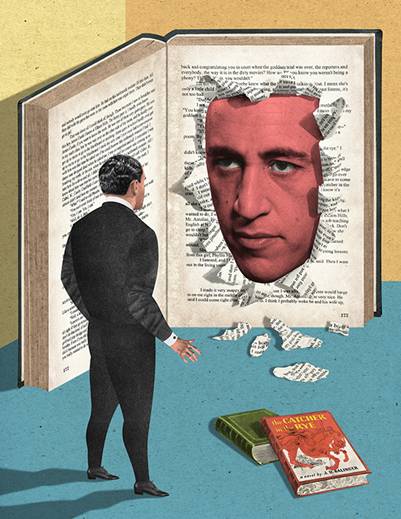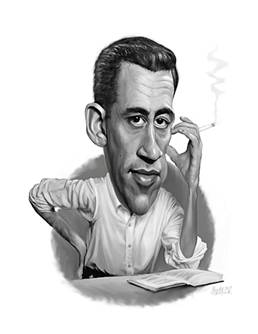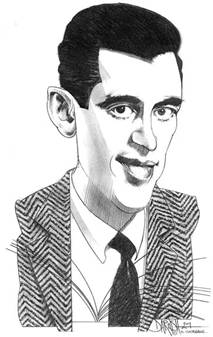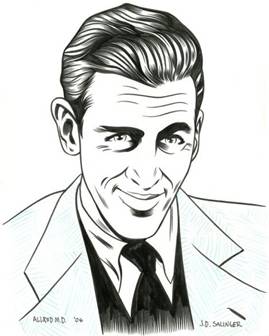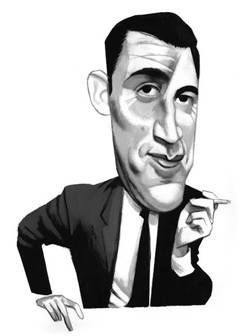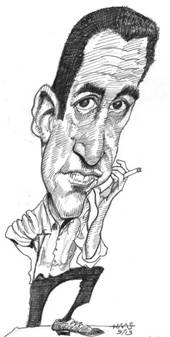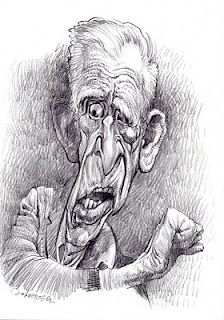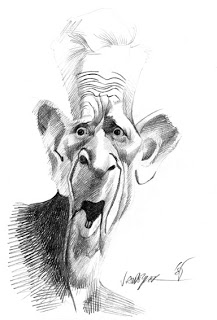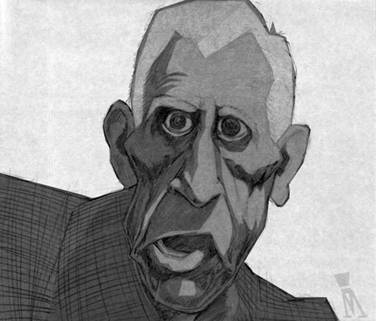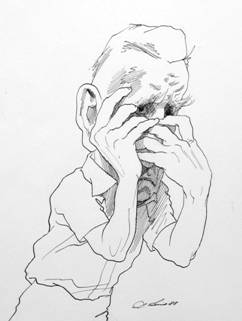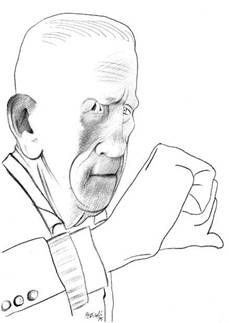 Джером Д. Сэлинджер
Над пропастью во ржи. Повести. Девять рассказов.
Москва "Художественная литература" 1983
Содержание

Над пропастью во ржи. Перевод Р. Райт-Ковалевой

Повести
Выше стропила, плотники. Перевод Р. Райт-Ковалевой
Симор: Введение. Перевод Р. Райт-Ковалевой
Фрэнни. Перевод Р. Райт-Ковалевой
Зуи. Перевод М. Ковалевой

Девять рассказов
Хорошо ловится рыбка-бананка. Перевод Р. Райт-Ковалевой
Лапа-растяпа. Перевод Р. Райт-Ковалевой
Перед самой войной с эскимосами. Перевод С. Митиной
Человек, который смеялся. Перевод Р. Райт-Ковалевой
В лодке. Перевод Н. Галь
Дорогой Эсме с любовью — и всякой мерзостью. Перевод С. Митиной
И эти губы, и глаза зеленые. Перевод Н. Галь
Голубой период де Домье-Смита. Перевод Р. Райт-Ковалевой
Тедди. Перевод С. Таска
«Три рассказа» Сэлинджера (DOC)
«Океан, полный шаров для боулинга», «Именинник» и «Пола»
Переводчик: Константин Рякин