ZEN FESTMÉNYEK ZEN PAINTING
« Zen illusztrációk
« Zen főoldal
« vissza a Terebess Online nyitólapjára

Illustrations by
佐藤全忠 Satō Zenchū (1883–1935)
For
D. T. Suzuki
THE TRAINING OF THE ZEN BUDDHIST MONK (PDF)
The Eastern Buddhist Society, Kyoto, 1934

I. INITIATION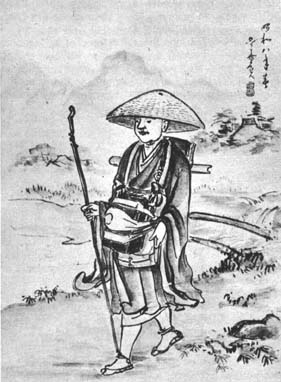 1. Monk Starting on Pilgrimage
[When travelling, Zen monks have two bags. One hangs around the neck and rests on the chest; the other is on the back like a knapsack.]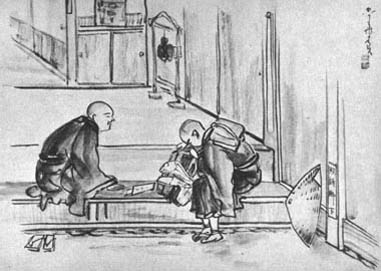 2. Asking for Admittance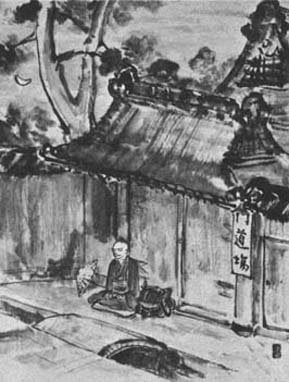 3. Admittance Refused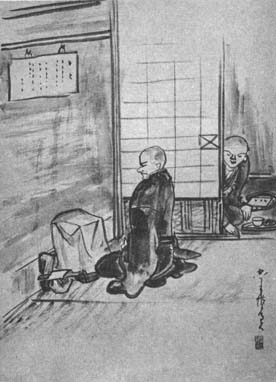 4. Night in the Lodging Room

5. Initiated to the Zendo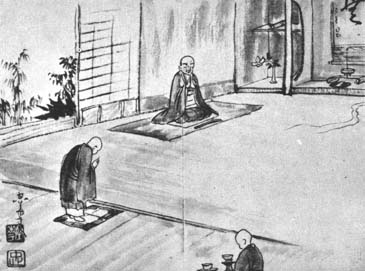 6. Introduced to Roshi
II. LIFE OF HUMILITY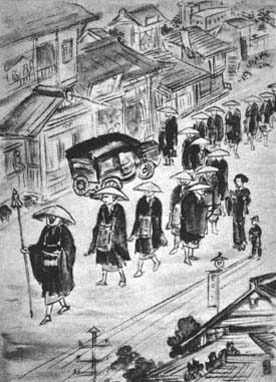 7. Takuhatsu-ing in the Streets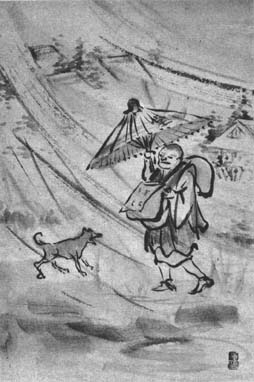 8. Monthly Collection of Rice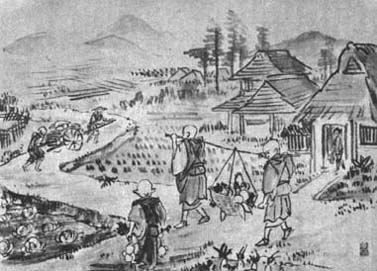 9. Takuhatsu-ing for Daikon
III. LIFE OF LABOUR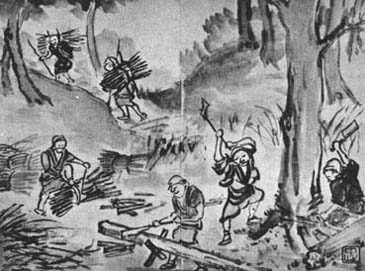 10. Wood-gathering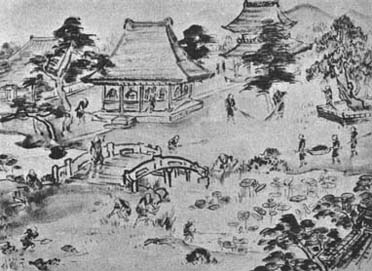 11. Sweeping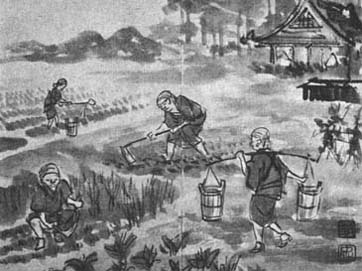 12. Gardening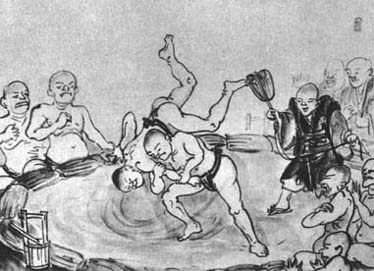 13. Wrestling
IV. LIFE OF SERVICE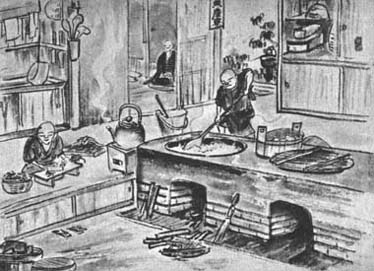 14. Cooking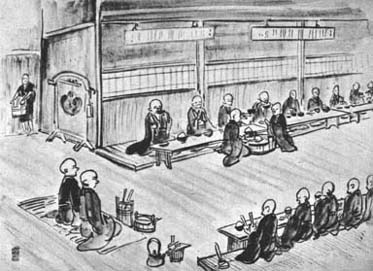 15. Dining Room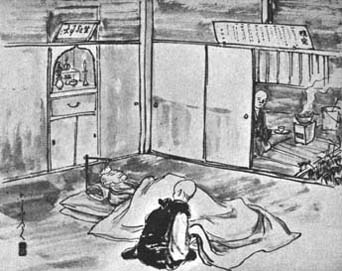 16. Nursing the Sick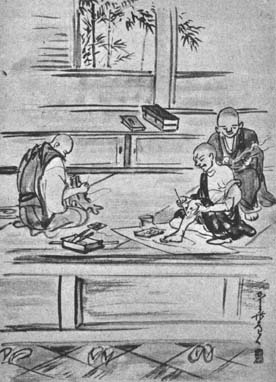 17. Sewing and Moxa-burning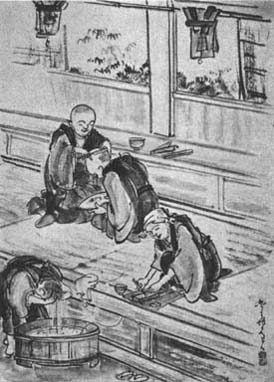 18. Shaving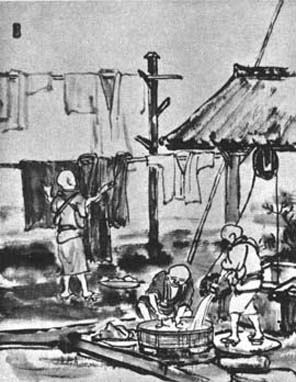 19. Washing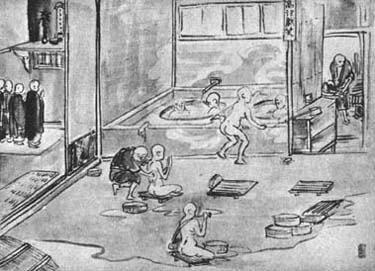 20. Bath-room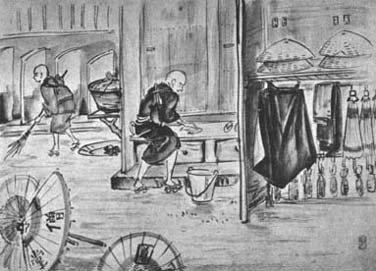 21. Work of Service
V. LIFE OF PRAYER AND GRATITUDE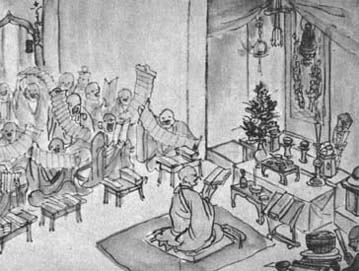 22. The Revolving of the Prajnaparamita Sutra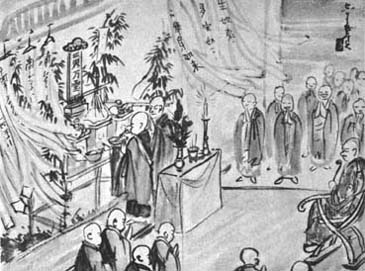 23. The Feeding of the Hungry Ghosts
VI. LIFE OF MEDITATION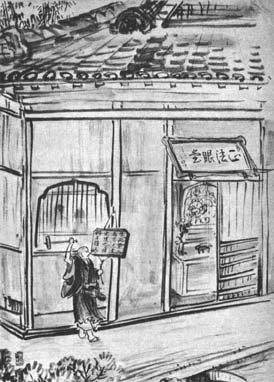 24. The Front Door of the Zendo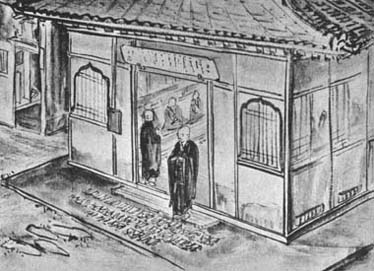 25. The Rear Door of the Zendo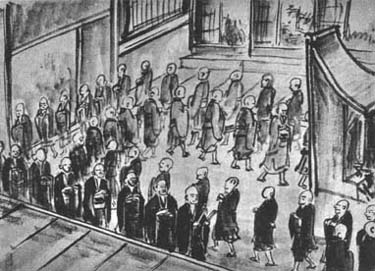 26. Kinhin (Walking Exercise)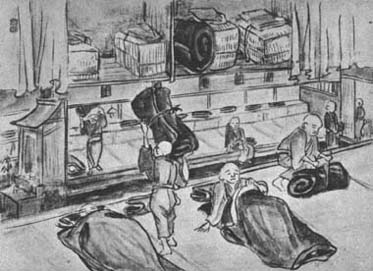 27. Bedding Put up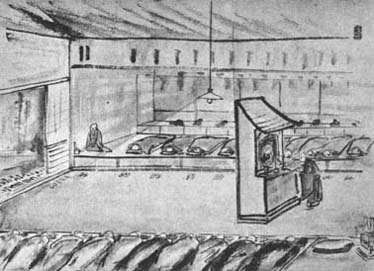 28. Good Night to the Holy Monk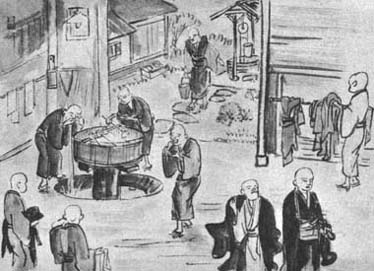 29. Morning Wash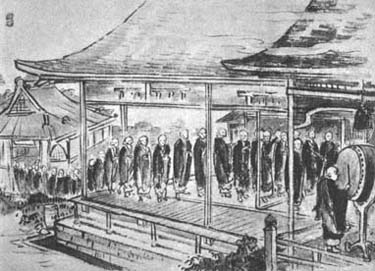 30. Monks Filing up

31. Roshi Ready for a Koza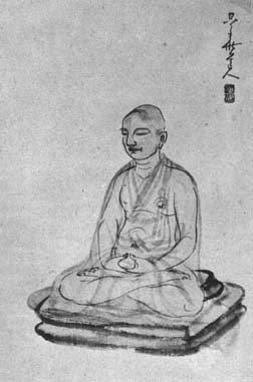 32. Meditation Posture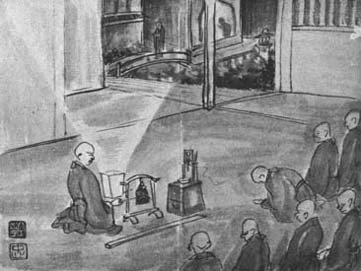 33. Ready for a Zen Interview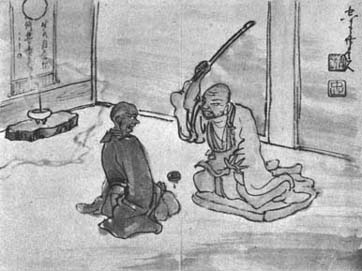 34. Interview with Roshi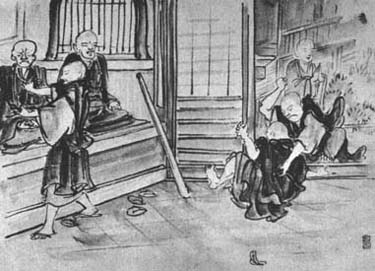 35. Deeds of the Utmost Kindness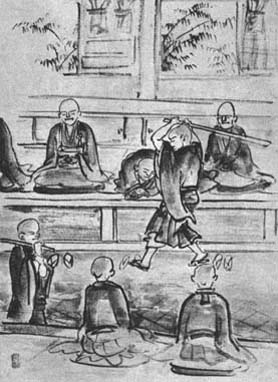 36. The Warning Staff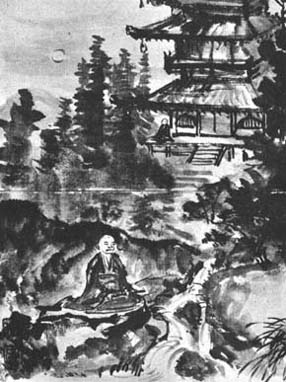 37. Deeply Absorbed in Meditation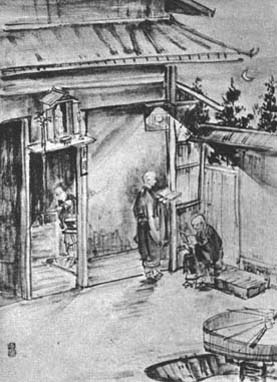 38. Monks Looking for Zen Passages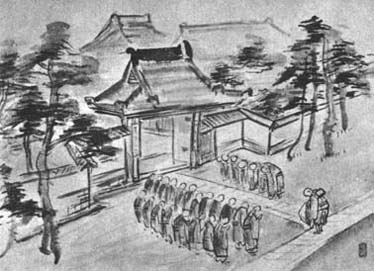 39. Seeing Off a Senior Monk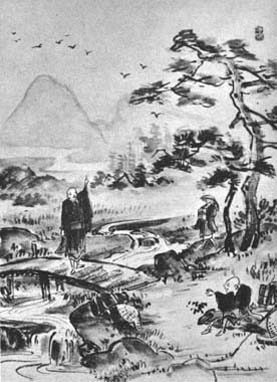 40. Zen Monks on Pilgrimage

41. Tea-ceremony with Roshi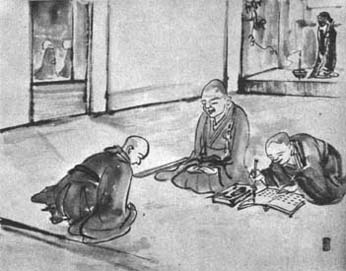 42. Term-end Examination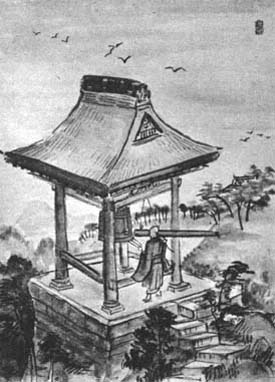 43. Monk Striking the Large Bell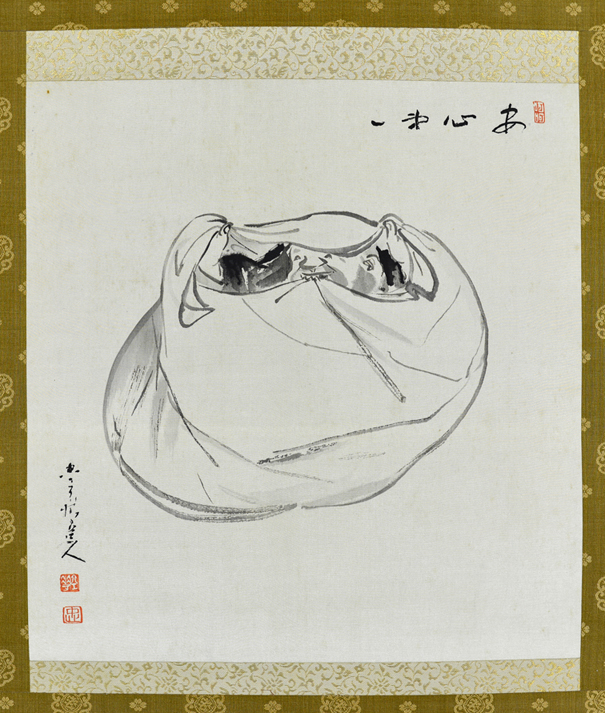 Name: Sato Zenchu 佐藤全忠
Dates: 1883-1935
Sect: Zen. Rinzai.
Text: 布袋図 Painting of Pu-tai. 安心第一 Relief is first. 空華道人 Kuge Donin.
Temple: The Enkaku-ji branch. The abbot of Tokei-ji (Kamakura), the sub-temple of Enkaku-ji.
Data: Pen name: Kuge Donin. He received priest ordination from 釈宗演 (Shaku) Kogaku Soen who was the head abbot of Enkaku-ji branch. He studied Zen painting by himself.
Paper Dimension /cm: 37*35.4 Whole Dimension /cm: 124.6*48.4
Style: Horizontal silk mounting. Tea ceremony style.