Sôjiji Temple, Naga-roka, the corridor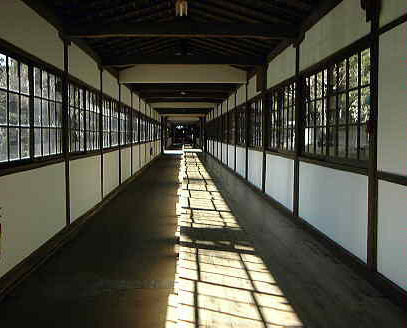 Hosszú, fedett folyosó köti össze a templomcsarnokokat, hajópadlóját tiszta vízzel mostuk naponta, négykézláb rohanva végig a felmosóronggyal - micsoda versenyfutások! - a folyosó hosszán. Ettől tükösimán ragyogott mindig, mintha lelakkozták volna.
The corridor stretches to the east and the west connecting the buildings of both sides.
It is called 100-ken corridor (ken is an old unit of length or 1.8 meters),
designed to practice zazen inside the corridor.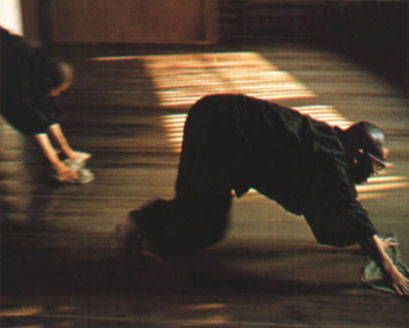 Cleaning involves the wiping away of delusion