ZEN MESTEREK ZEN MASTERS
« Zen főoldal
« vissza a Terebess Online nyitólapjára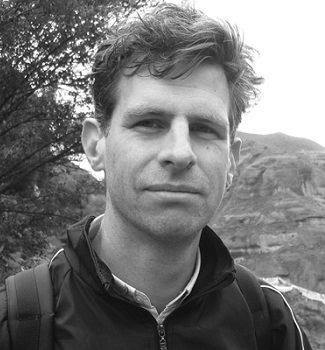 Sam van Schaik

http://en.wikipedia.org/wiki/Sam_van_Schaik
http://earlytibet.com/author/
"Dzogchen, Chan and the Question of Influence." Revue d'études Tibétaines, 24 (October, 2012): pp. 5–20.
Download PDF

"Where Chan and Tantra Meet: Buddhist Syncretism in Dunhuang" (with Jacob Dalton) in Susan Whitfield (ed), The Silk Road: Trade, Travel, War and Faith. London: British Library Press, 2004. pp. 61–71.
Download PDF

"The Great Perfection and the Chinese Monk: rNying-ma-pa defences of Hwa-shang Mahāyāna in the Eighteenth Century" in Buddhist Studies Review, 20.2 (2003): pp. 189–204.
Updated online version
Tibetan Chan
http://earlytibet.com/category/zen/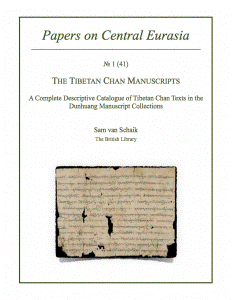 The Tibetan Chan Manuscripts: A Complete Descriptive Catalogue of Tibetan Chan Texts in the Dunhuang Manuscript Collections. Papers on Central Eurasia 1(41). Bloomington: Indiana University. 2014, 100 pp.
Those who have read my posts on this site about Tibetan Chan (or Zen, if you will) might be interested in this catalogue of the Tibetan Chan texts found in the Dunhuang manuscript collections. The catalogue discusses 42 manuscripts, many of which are compendia containing several Chan texts. I've included some previously unknown Chan manuscripts (including the one on the cover) and put together some manuscripts that had been separated between the London and Paris collections. I've also looked at writing styles, both to date manuscripts and to suggest when two or more might have been written by the same person. The catalogue also has an introduction to the Tibetan Chan manuscripts and previous scholarship on them, plus an index of titles in Tibetan, Chinese and Sanskrit.
The book is in the revived and renamed series Papers on Central Eurasia (previously Papers on Inner Asia), now under the editorial guidance of Edward Lazzerini, and published by Indiana University's Sinor Research Institute (there's more info on their site). It has 100 pages with some colour plates, though full images of almost all the manuscripts are on the IDP website. Details on how to order a copy (physical or PDF) are on this page. The research for this publication was sponsored by The British Academy, and I'd also like to thank John McRae, Drikung Kyabgon Rinpoche, Jacob Dalton, Susan Whitfield, Cristoph Anderl and Imre Galambos for their help.
And here are those posts on Tibetan Chan, written back in 2007–2011: Tibetan Chan I | Tibetan Chan II | Tibetan Chan III | Tibetan Chan IV | Tibetan Chan V
Tibetan Chan I: The Emperor's Chan
Tibetan Chan II: The teachings of Heshang Moheyan
Tibetan Chan III: More teachings of Heshang Moheyan
Tibetan Chan IV: The Great Debate
Tibetan Chan V: Dzogchen and Chan