白隠慧鶴 Hakuin Ekaku (1686-1769)
« back
大燈国師像
Daitō Kokushi (Shūhō Myōchō, 1283–1337) as a Beggar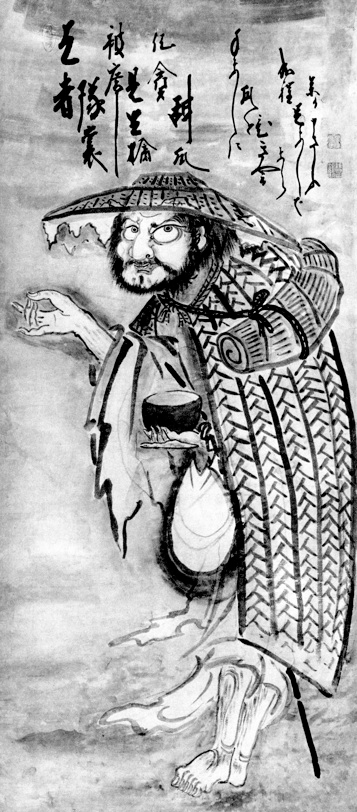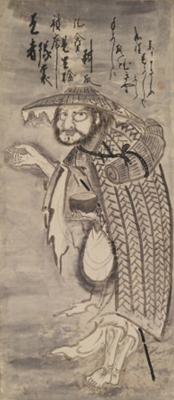 Kossha tairi ni seki o kômuri,
Tenka o musaboru ni yotte shôkin seraru.
"Te nashi ni uri o hikyaru nara,
Naruhodo ashi nashi de mairi môsô."
Wearing a straw mat among the crowd of beggars,
Through his greed for sweet melons he's been taken alive.
"If You give me the fruit without using Your hands,
Of course I'll enter Your presence without using my feet."